FreshDried

Organic Dehydrated Fruit
FreshDried

Organic Dehydrated Fruit
FreshDried

Organic Dehydrated Fruit
FreshDried
Organic Dehydrated Fruit
FreshDried
Organic Dehydrated Fruit
FreshDried
Organic Dehydrated Fruit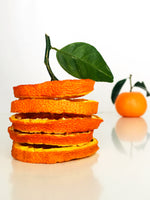 Our Story
Our love, culture, obsession continues from one generation to next.

Fresh Dried is the product of a deep admiration for natural treats combined with family values and sustainability. With every piece of dried fruit, you are not only enjoying a delicious aromatic treat but supporting sustainable practices.

Growing up in a large family with 'traditional farming' grandparents, the value of naturally grown produce runs deep in our roots. As kids we were all brought up with sun-dried fruit snacks, fruit leathers and freshly squeezed juices. It is no surprise that we developed a love for these sweet and sour savoury treats.

As the next generation of natural tasty snack lovers, we have taken our passion and created a series of products by meticulously sourcing, producing and packaging some of the best produce in the market.

The quality of our dehydrated snacks are protected by the rigorous standards set in place at every step, from sourcing fresh produce to packaging. We value quality control and it starts from selecting high quality produce and mastering the dehydration process through moisture control. Visual inspection and testing is a big part of our operation to ensure we only deliver the best product. We are committed not only to producing high-quality treats but also to ensuring that it remains completely natural without the use of any preservatives, added sugar or artificial colouring.

As a family-run company we are committed to a sustainable approach for future generations. This is why we have taken initiatives to reduce our waste by utilizing all aspects of our produce from fruit to rind. We also strive to save less desired produce from ending in landfills.